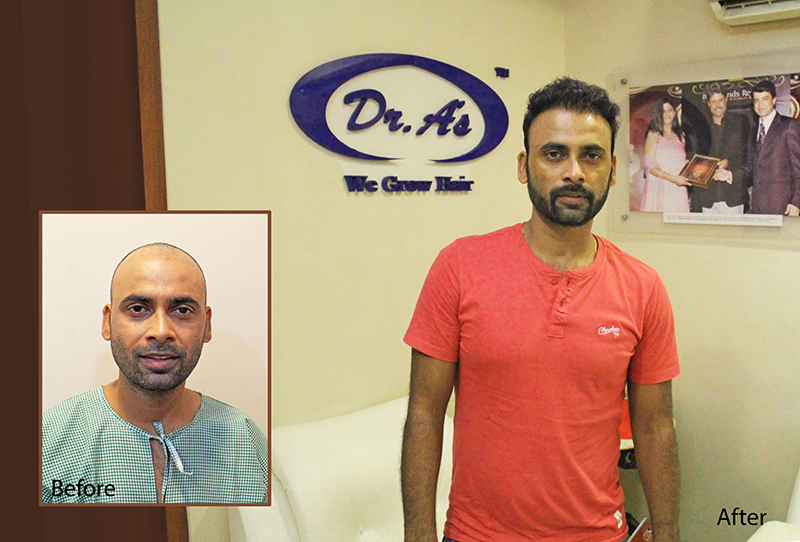 Hair is an essential part of your body. A good hair enhances your beauty. This is the reason why most of you quickly get annoyed when you find a handful of hair falling everywhere around you. Hair loss may not be a new issue, but hair restoration technologies have become advanced with the latest technologies. The advancements have made hair transplants in Noida accessible, affordable, and safe.
Hair Transplant - a viable option
Once you have begun facing a sustained hair loss, no shampoo, supplements, or leave-in products are going to bring your hair back to life. However, there are several hair restoration techniques to do that for you. They include PRP Therapy and other surgical methods.
Hair transplantation is one of the best hair restoration techniques. In this, the hair follicles are removed from the area having more hairs(also known as "donor site')and enrooted in the area having lesser hair(also known as 'recipient site'). Keeping the fundamentals the same, surgery for hair transplantation is performed in 3 different ways. The significant difference in the processing is the removal of the strip in one and shaving the head in the other.
Why hair transplantation?
Before you jump into getting a hair transplant done, check the complete details regarding the process with patience. Visit the specialists for kind suggestions. The experienced surgeons from the best hair transplant clinic in Noida will suggest you the best possible method of hair restoration depending upon the depth of your problem.
If you have a minor hair loss and a significant donor area, hair transplant can take you to your golden times back.
A hair transplant is a reliable and permanent solution for those suffering from balding patches.
Statistics show that the Hair transplant technique has a high success rate. So, it is worth giving a shot.
Though hair transplantation requires care and preventions, a successful hair transplant in Noida demands much less maintenance than the other competitive methods. Moreover, the transplanted hair looks real, which makes it a great technique.
While many hair restoration techniques demand frequent visits to the surgeon and also cost hefty charges, hair transplant is not like these. The hair transplant technique is a one-time investment that will be done at an affordable price.
Always remember
A hair transplant may compel you to love your after surgery pictures. But, keep in mind that those pictures are the results of months of patience, scarring, and hair care. A successful hair transplant surgery always demands a devoted surgeon and the patient you. So, before stepping into a new journey, take your time, and then decide.
Share this blog: