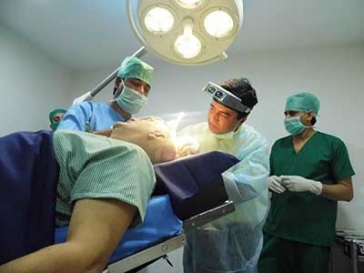 Hair Transplant? A whole new term or are you already aware of it? Does the term of hair transplant make you anxious or curies? About the process and procedures? Maybe, yes! Hair Transplant is available in our Hair transplant clinic in Kochi.
What is a hair transplant?
In medical terms, Hair transplant is a surgical procedure and an advanced technique in which the hair follicles are taken from one part of the body and are then infused on your hair scalp by the help of a surgical needle, in order to promote the hair growth on the scalp. The body part from which the follicles of hair are taken is known to be the donor organ. This kind of hair treatment is called follicular transplantation.
What is the need of undergoing a hair transplant?
Hair loss and thinning of hair is a very common problem for people these days. Hair loss may occur in anyone, men or women. The reasons for hair loss may vary from a deficit of nutrients, an unhealthy lifestyle, not following hair rituals, aging, hereditary to various others. One of the major causes behind hair loss is a hereditary condition called baldness in males and females. Occurring primarily with aging and in other patterns, we see hair loss by gradually diminishing hairline and baldness spots in men and thinning hair in women. Hormonal changes and an individual's medical conditions may also be the reason for declining hair growth with some. " Healthy hair boosts up your confidence all together", is a true statement.
Seeing all these hair loss conditions of people and taking into account all the factors involved, we have found a permanent and one-stop solution. This is the hair transplant treatment.
Key benefits of the hair transplant treatment
Hair transplant gives a more youthful personality and increases your confidence in both social and business meetings. After your hair transplant is done, it helps improve your self-esteem. Premature hair loss can be horribly devastating for some individuals lowering down their confidence.
Gives you an Improved Appearance
People that undergo a hair transplant procedure, will tell you the true personal experience. As per them, it is because of their hair loss and baldness that they feel ashamed in public appearances.
A permanent solution
Treats off the balding
Low maintenance as it is a one-time procedure
Cost savings in regards to multiple hair care products and treatments.
Precautions you must follow post your Hair transplant session
Avoid hard work and exercise for one week after the procedure.
Avoid weight lifting, or carrying high weights for a few days after the procedure.
Avoid saunas, steam, and sunbaths for at least three weeks.

Hair transplants are mainly used to restore hair if you're balding or thinning naturally or have lost hair due to an injury or a medicinal treatment. Most transplants are done with your own hair follicles. We offer you the best hair transplant in kochi
Share this blog: