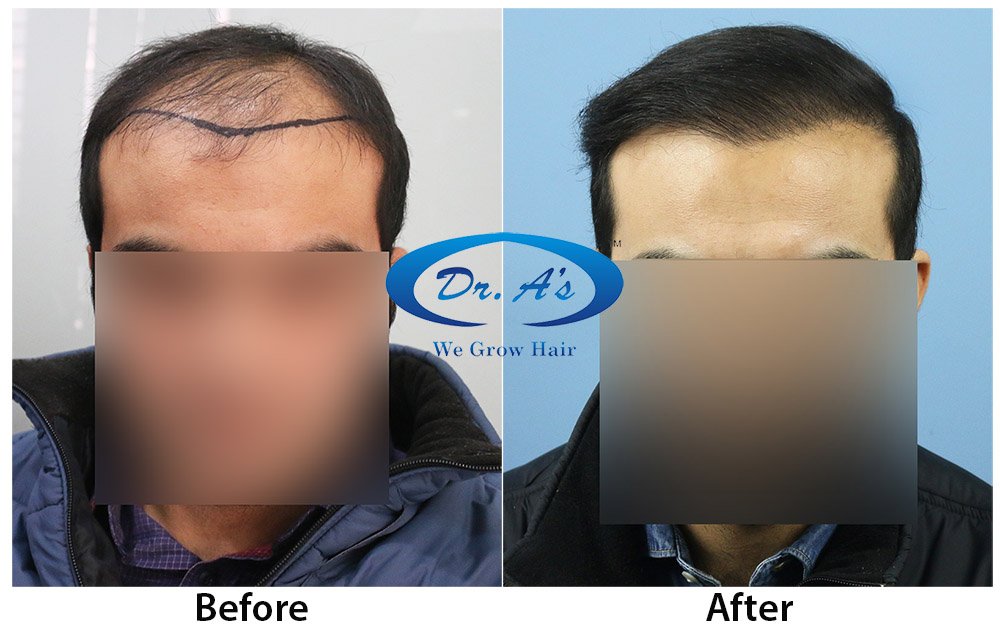 Are you also one of those annoyed with the acute hair fall? Or are you curious to know why everyone is looking forward to hair transplant as the best solution to their thinning and balding? If yes, then you are on the right page. Among all the hair loss treatments, including the oils, medicines, and surgeries, hair transplantation is the most recommended one. Below are some key points to direct you in the right direction-
It makes an aesthetic difference
If you have been a constant researcher to this topic, you must have come across the 'before' and' after pictures of many people who have gone through a hair transplant. Can you note the change in the looks? Only after looking at the pictures a single time, you will make out the difference to their aesthetic. They look more attractive and young. If you go through the testimonials, you will find that hair transplant has also enhanced their inner beauties by adding cheerfulness to them.
Boosts the self-regard and dignity
Self -pride, is perhaps one of the essential terms for everyone. What if this pride and dignity get lost due to the receding hairline? Hence, the desire to get back your confidence and self-esteem may be taken as a big reason for the rising demand for hair transplantation. This is justified as confidence is the prime attribute that keeps you doing great in all the spheres of life; professional and personal. Thus, by giving you a youthful appearance at the time when you see signs of premature aging, hair transplant changes the interpretation of life.
Trustworthy treatment
Hair transplantation is one of the most reliable techniques to restore your hair. It fulfills the promises to give you a consistent growth of hair and also ensure they remain intact for long. In addition to this, a Hair Transplant in Kochi also guarantees that the overall follicular distribution remains the same.
Natural-looking hair
If you see a person after a hair transplant and you are not aware of the surgery he has gone through, you will not be able to make it out. It looks so natural with the hair transplant. The expert surgeon grafts the follicles neatly on the recipient areas and gives your hair a natural look. That is why people with hair loss problems are talking about this technique.
Captivating growth and the safety associated.
Hair transplantation is a one-time procedure. Once done, you are relieved and enjoy a good average growth of your hair. Thus, it saves you from multiple investments and time wastage. Plus, the risks associated with this surgery are minimal, provided you choose the right place for the treatment. Moreover, the minimal scars received while the operation takes a little time to recover, and then you can start fresh with your hair. Even your barber cannot get an idea of the transplant.

These above benefits of hair transplantation will give you all the aspects of why everyone is talking and using hair transplant techniques. Well, if you are planning to get one, choose a reputed Hair Transplant Clinic in Kochi so that you make the best of your money.
Share this blog: