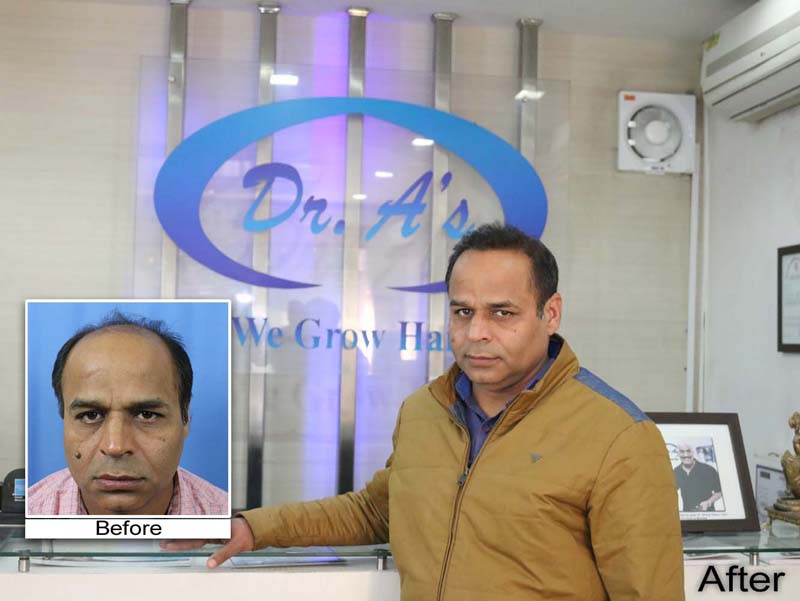 Hair transplant is the most common and trusted method of hair restoration, hence it is the first thing to strike our mind on facing acute hair loss, balding, or thinning.
Now, what holds you back, when you are wondering about getting a hair transplant? If it is the cost, you are on the right page. There are many myths regarding the cost of hair transplantation, and that is why people hesitate to get one. However, the fact is that though hair transplant is costly, many factors affect the Hair Transplant Cost in Delhi.
Below are few of those elements-
The severity of the issue
The level of baldness is an essential factor in deciding the cost of transplantation as it will decide many other things like the number of sessions and the grafts to complete the procedure. High level of baldness means so many grafts, and transplanting one graft generally costs rs 20-100 in India. Remember that the availability of the hair follicles in the donor area is another necessity.
There are two types of techniques used, including FUT and FUE. FUE is a modern method using advanced technology of extracting the individual hair follicles from the donor area; hence it is costlier than FUT, which is a compatible technique to get the desired number of grafts in comparatively less time.
Along with the direct costs of transplantation, these indirect costs to reach the location of the clinic adds to the total cost of your hair transplantation. Plus, as the cost of living varies from place to place, the charges of hair transplant surgery also differ from clinic to clinic. For example, the cost of Hair Loss Treatment in Delhi will vary with that in Pune.
The reputation of the clinic
Some clinics are known worldwide for their expertise and proficiency in the field. These reputed clinics charge you more. However, you need to understand the differences between their services and the one which costs less to select a suitable clinic.
Few clinics may also charge you more because of the experienced and well-skilled surgeon they have. After all, highly qualified surgeons will have more chances of performing the surgery correctly, thus increased opportunities for the success of the procedure.
Some clinics charge no fees for consultation, while some others may charge a substantial amount. However, you can always negotiate with the doctor during the discussion. Apart from the cost factor, make sure to make the consultation time useful by discussing issues in detail and finding the right hair loss treatment for you.
If you are suffering from balding or thinning of hair, you need to collect accurate information about hair transplantation, including its types, eligibility, cost, do's, and don'ts after the treatment. After doing all this, you can make the right decision, whether to get the treatment or not. Meeting a surgeon face to face is always a wise step in this phase, as he can explain things clearly.
Share this blog: