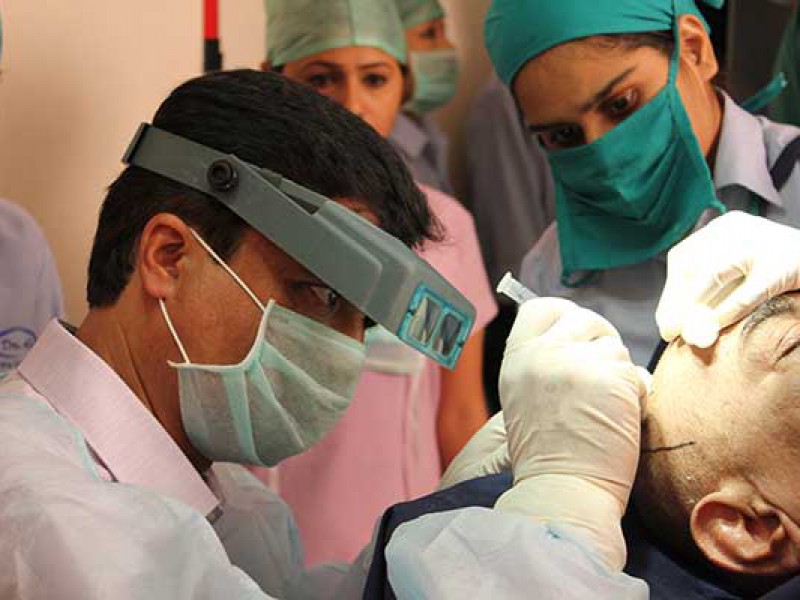 Hair loss is common, especially with increasing age. Nearly all men and women face the disgust of falling hair, but the level of distress depends upon the severity of the problem. Now, one cannot entirely stop this hair fall, but all you do is minimize the problem and let it not affect your looks and confidence.
Due to the extensive research in this field, today, we have a few hair loss treatment techniques suggested by the experts, and the reasonable Hair Transplant Cost in Hyderabad is making them easily affordable and accessible. However, before getting one, you must know their details. Below they are discussed-
1.Drugs for the hair loss treatment- There are two popular drugs prescribed by the doctors-
Minoxidil- Minoxidil was basically the medicine for high blood pressure but its side effect turned out to be the boon for the hair loss treatment industry. It is a lotion and is applied on the scalp twice a day to grow hair.
Finasteride- It is an anti-DHT pill that resists the hair follicles from falling and thus treats hair loss.
Hair transplantation- Since its inception in 1939, it has treated numerous patients and now most widely used as a hair restoration method. It is a surgical procedure to shift hair follicles from the rich area to the balding area and is done in two ways- FUE and FUT.
Laser therapy- Though a lot of research needs to be done regarding its use, still reports suggest that low-level laser therapy is effective at treating male pattern baldness.
Other treatment- lifestyle changes
There are many causes of acute hair loss, genetics being the major one ( around 95%) leading to male-pattern baldness and female-pattern baldness. The remaining 5 % of the causes include your diet, rising stress levels, illness and medications of high blood pressure, heart problems, gout, depression, chemotherapy, etc.
After considering all the causes, there can be various hair loss treatments that we can try at our own level to curb the hair fall. These include a few lifestyle changes-
A balanced diet- The importance of good food is known to everyone. A diet with all the nutrition ( vegetables, fruits, grains, unsaturated fats, and proteins) will surely keep your head in the best state. Try adding the food that is rich in iron, omega-3, and protein.
Quit smoking- You must have heard of the worsening condition of lungs, but you need to know that smoking can cause much harm to your hair, cause facial wrinkles, and bring premature aging.
Massage scalp- Massaging the scalp not only relaxes your mind but also helps you fight the thinning of your hair.
Reduce stress- Stressful lifestyle has a significant impact on our health and hair. Some activities that can be performed to release the stress are-
Exercise
Meditation
Music
Yoga
As the problem of hair loss has become an old problem now, our lifestyle changes and other remedies like oils don't work. Here where the hair loss treatment in Hyderabad becomes the best solution for baldness.
Share this blog: