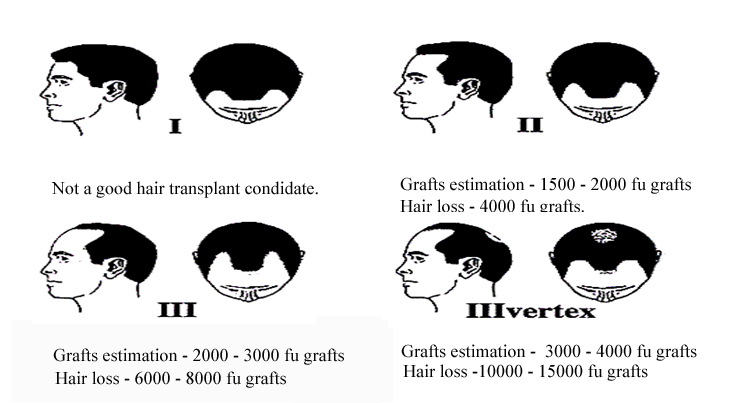 NORWOOD CLASSIFICATION MALE PATTERN BALDNESS
Long time ago, before anyone had thought to differentiate the people going bald from "just balding" to "stark bald", there was this respected Dr. Tar'O Norwood.
He brought about the notion of classifying the extent of hairloss.
Even though most people will either –
a) feel their level of hairloss is not correctly reflected in the classification,
b) feel they are being classified in the wrong category by their hair transplant doctors,
Below classification brought about one of the first scientific steps in the field of hair restoration. And a reasonably accurate one at that.
Understanding this classification is not difficult for the readers and is another empowering tool.
So, study the classification and see where your level of current hairloss falls.
If you have difficulty in understanding, mail us clear high resolution pictures as explained at this link http://www.fusehair.com/free-online-consultation.htm and our doctors will help you.
Share this blog: