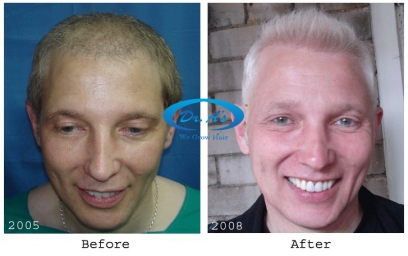 Hair is the most important part of our personality. Even we all want thick and beautiful hair. But many people are worried about their hair because they are falling in a high quantity. Even they believe that hair loss is a normal problem. Losing hair might be a problem of depression or thyroid or any other disease. You can be concerned through the Doctor. No need to worry about it because the best solution to losing hair will be a hair transplant. Hair transplant is one of the most common procedures performed worldwide.
Failed Hair transplant:
-The first hair transplant might not have been done properly
-The hairline might be too low or unnatural hair.
-The poor implantation, where the grafts are not used properly and there is asymmetry.
-When grafts are arranged in clusters with huge gaps between giving an unnatural appearance.
-Might be poor growth of grafts and need to be handled gently. Hair grafts need to be implanted as soon so that they spend little time outside the body.
Repair Hair transplant treatment: Our procedure is basically to correct the above Hair problems to give a good result by adding density, to correct an abnormal hairline either by removing some grafts or by adding grafts and correcting the shapes. A repair hair transplant should be different from a repeat hair transplant. For hair growths, more grafts are needed for the new bald area. First Hair transplant successfully only when a repeat hair transplant is done.
When It comes to the best hair transplant in Chandigarh then Dr. A's Clinic is one of the most trusted names. Dr. A's Clinic Hair transplant in Chandigarh will assure you proper care of your hair growth. We are using the most advanced techniques and medical equipment for every patient. We guaranteed natural results with no pain, no scars, and no stitches. We strongly believed in affordable bucks.
Share this blog: