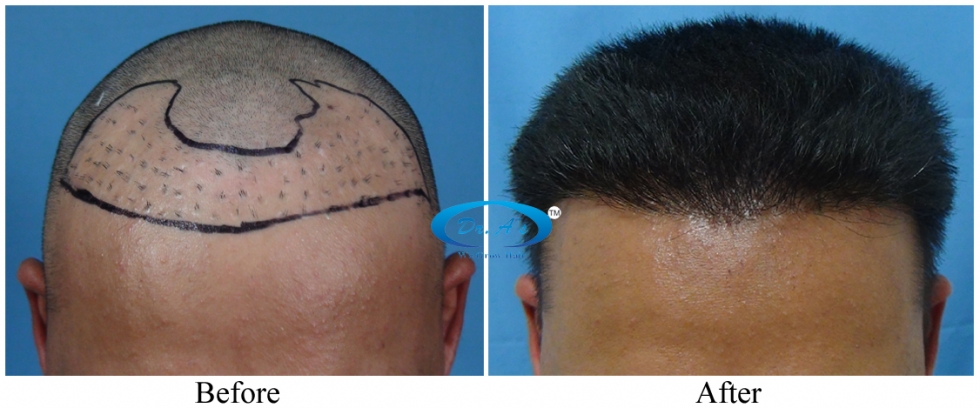 Baldness, also known as androgenetic alopecia, is a common condition that affects both men and women around the world. Hair loss in men and women can be caused by a number of causes, including hormonal changes, thyroid problems, anemia, protein deficiency, low vitamin levels, heredity, or natural aging. Since alopecia affects a person's physical appearance, it has a significant effect on their armour. Since the dawn of time, hair has been synonymous with femininity and appeal in women, as well as vitality and dynamism in men. As a consequence, baldness, also known as alopecia, is a critical problem for both men and women, causing psychological discomfort and necessitating urgent medical treatment.
Treating hair loss is no longer as difficult since Dermatology and Trichology have triumphed. Wigs and hair transplants are two of the most common hair restoration options, both of which have their own set of Pros and Cons. Dr. A's Clinic has a well-established Hair transplant clinic and well-experienced team of professionals of hair transplant in Delhi. Let's take a closer look at each method separately to get a better understanding:
WIGS: Hair Replacement Systems, also known as wigs, come in a variety of colours, styles, lengths, and densities to help people achieve natural-looking hair.
Pros:
1- Human hair or synthetic materials such as lace or polyurethane may be used to make wigs.
2- Patients undergoing chemotherapy often choose this cost-effective alternative.
3- Wigs don't take long to put on because they immediately transform your look.
4- Wigs are more appealing because of the variety of styles and colours available.
5- They can be taken out if and when needed.
Cons:
1- Only human hair wigs can be styled with a blow dryer and straightened or curled with the appropriate tools.
2- It is imperative that you care for your wig diligently and regularly in order to preserve its luster and natural appearance.
3- The use of a wig has been shown to affect hairline and natural hair development.
4- They can be annoying, especially in hot weather.
HAIR TRANSPLANT: A surgical procedure that involves removing hair follicles from the sides and back of the scalp and grafting them onto balding regions of the scalp under local anesthesia.
Pros:
1- If you want a more natural appearance, a hair transplant is the way to go. Since this technique involves grafting your natural hair onto balding areas, these hair strands can grow naturally over time, giving you a more natural appearance.
2- Hair transplantation is regarded as lifelong treatment and a one-time remedy to baldness.
3- Unlike wigs, the upkeep burden is negligible since transplanted hair is cared for in the same way as natural hair.
Cons:
1- Hair transplantation is a relatively painful operation that can result in swelling, bruises, or even headaches.
2- Hair transplant recovery takes between 8 to 10 months on average.
3- The majority of hair transplant procedures are not appropriate for women.
Share this blog: