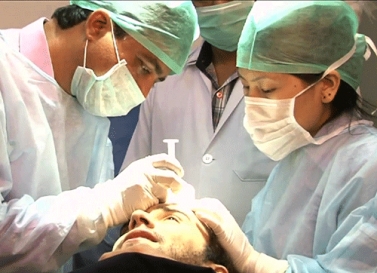 Everyone wishes to have a healthy hair that is seen mostly in movies. They look simply mesmerizing with the shine and bounce. Most of us feel to get such a hair with just maintaining is not possible and opt for treatments, worsening it further. In fact, if you pay attention to few of these points, a healthy hair is easy to achieve and maintain. Even the Best hair transplant clinic in Delhi recommends to follow these
1. Protect your hair
One of the main reasons the hair loses its lustrous is due to constant exposure to sun, dirt, pollution etc. This accumulation of dirt and dust would result in scalp infections and dryness of hair. Make sure you carry an umbrella or hat when you step out. Even a cotton shawl would do.
2. Take extra care with wet hair
Wet hair is extremely delicate and it should be given special care. Don't comb wet hair. Towel dry is best recommended to dry hair. Wet hair breaks easily and due to this reason you need to pay more attention to it.
3. Shampoo and conditioning
Its true both of these contains lot of chemicals that might be bad for your hair. However, make sure you get a sulphate free product to apply for your hair. While applying shampoo make sure you don't rub it in your hair as this would lead to hair breakage. Never apply conditioner to the scalp.
4. Don't over apply heat
Using too much heating appliances for your hair would be another problem that prevents you from getting your dream healthy hair. Make sure to reduce using heat or to use hair sprays that minimize the effects of heat on hair.
You can always attend a hair loss treatment if the problem persists. You get the Best hair loss treatment in Delhi with fuse hair.
Share this blog: