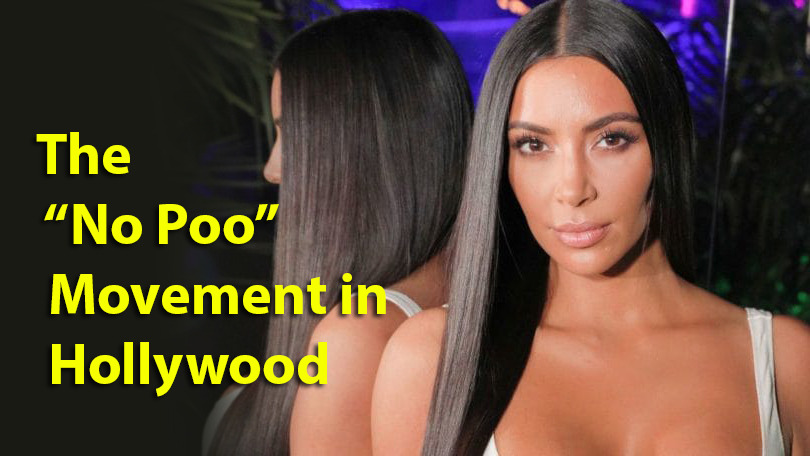 Our ongoing research shows that people are losing hair at least 10-15 years earlier as compared to their grandparents. The root cause of the early hair loss is the toxins in body care products (shampoo, face wash, lipstick etc.) being used. Before 1970's shampoos (containing toxins) did not exist. Proof of this is the No poo movement being followed by celebrities
The "no-poo" (short for no-shampoo) is beginning to be more than just a trend. It's beginning to take on a life of its own as a healthy habit. No-poo is short for no-shampoo, meaning to not wash your hair.
The `no poo' movement is becoming popular in the West. It asks people to shun detergent-based shampoos because they contain sodium lauryl sulphate (SLS) and sodium lauryl ether sulphate (SLES). Both are cleaning and foaming agents that can cause skin irritation, organ toxicity and even possibly cancer, according to Environmental Working Group, an international non-profit research organization.
Check out these Hollywood celebrities who don't wash their hair every day.
· Kim Kardashian
· Ciara
· Gwyneth Paltrow
· Gabrielle Union
· Jennifer Aniston
· Adele
· Amanda Seyfried
· Connie Britton
· Shailene Woodley
· Robert Pattinson,
· Johnny Depp
· Prince Harry
The benefits of not washing your hair for a week, a few days, or even months (yes, there are people who go that long) are much more than washing your daily. When you wash your hair daily you strip out the natural body oils, dry your hair out with chemicals, use more water and take more time in the shower. When you don't wash your hair daily, you let the natural oils in the scalp build up and condition it while providing moisture for your locks. This helps delay hair loss.
Its takes our skin and scalp a few days to weeks to adjust to the new methodbut eventually the hair get better.
Let me know if you have any questions.
Source:
https://cowgirlmagazine.com/celebrities-who-no-shampoo/
https://www.bustle.com/articles/136718-these-10-celebrities-who-dont-wash-their-hair-every-day-will-justify-your-lazy-girl-routine
http://www.thehealthsite.com/news/no-poo-trend-why-are-hollywood-celebrities-giving-up-shampoo/
Share this blog: