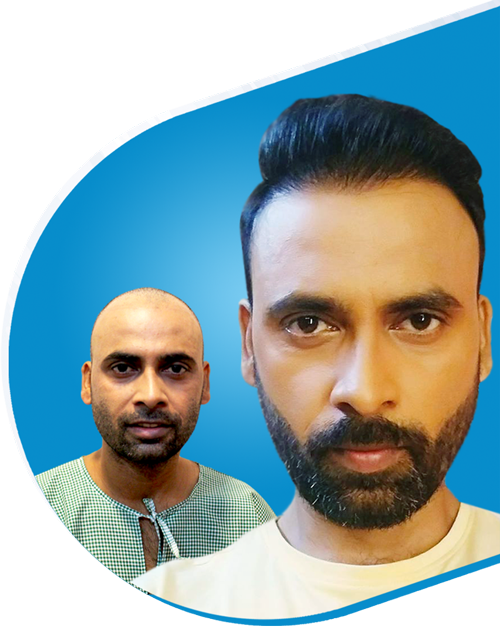 Now such a time has come where many people of a young age are suffering from early hair fall and baldness due to multiple reasons that include an unhealthy diet and lifestyle, irregular sleep, over-stressing of work, lack of required vitamin intake and air pollution leading to hair loss exclusively at urban cities. It won't be wrong to say that sudden hair loss and baldness lead to decreasing your inner confidence and charm of your personality as well. Therefore, getting a hair transplant at the right time is the best solution for avoiding any further mental trauma. Though, it equally matters that not every clinic could provide the best results in regaining the growth of your scalp as it was earlier. However, it was also speculated that a hair transplant is a very painful treatment due to which people avoid it and live the entire life of a bald man. Hence, breaking all such assumptions, if you are looking for a painless hair transplant treatment in Delhi then Dr. A's Clinic is the most reliable place to get engaged for hair transplant with all comfort and ease.
Get the hair transplant without any pain

It has been assumed that getting a hair transplant is a very painful affair while getting treated. Though breaking all these assumptions, getting a hair transplant at Dr. A's clinic through the latest techniques and devices ensures you for a painless hair transplant without leaving any scars and marks on your scalp. A hair transplant is a treatment in which a dermatological surgeon having expertise in the hair transplant field moves hair to a bald area of the head. It usually moves hair from the backside of the head to the top of the head with the local anesthesia under the supervision of expert surgeons always.
Now Get the Best Hair Transplant for Women in Delhi

Due to multiple reasons affecting the human body through which men are being affected and resulting it into sudden and early hair loss, similarly, women are also suffering from certain hair loss problems. Just like men, it also affects a woman mentally leading her to losing self-confidence and interest in facing people and social gatherings. Whereas, a woman looks more graceful, beautiful and elegant with her hair growth and style. If any woman is suffering from any kind of hair fall or partial baldness then the best hair transplant for women in Delhi is Dr. A's Clinic. Whether you want to get treated your patterned baldness or want to lower a hairline that is higher than normal, Dr. A's Clinic provides all the treatment with the most experienced team of doctors that helps in regaining your lost hair, charm, looks and confidence.
Share this blog: