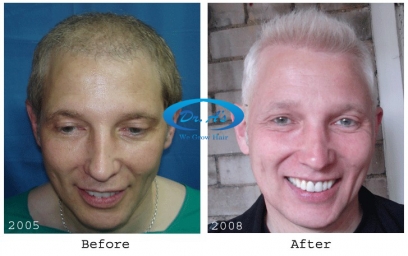 A hair implant is a medical procedure for hair restoration. Doctors transplants hair follicles from the donor part to the recipient part. It has allowed people to regain their hairs along with their confidence. But before you go for any hair transplant in Pune, there are a few significant aspects that you need to consider. People always find themselves in a dilemma in these situations and struggle to come to a conclusion. Some of the points to contemplate before committing to the procedure are discussed below in detail.
Reputable service- Deciding to go for the treatment is itself a very tough decision. Then there comes deciding a reliable service. There are a lot of parameters that determine a successful surgery that is not under your control. The thing actually under your control is choosing the ideal service provider who has a history of delivering successful results. In this regard, you must do your research online and offline for the leading surgeons and the most reliable clinic to get the desired results.
Type of procedure- Everyone desires for the latest and the most dependable medical procedures for themselves. How can hair regrowth be any exception? FUE and FUT are the two different types of medical procedures available. Doctors who specialize in this will accurately suggest what will work for you. That is the reason why you should go for the best hair transplant clinic in Pune. You will only get the best results when you are in safe hands.
The cost- This is a costly affair in every respect, but what you must know that every successful operation is worth the money. Hence, getting in touch with the best surgeons will undoubtedly further your chances of a rewarding return. You can scrutinize their level of expertise from the before and after pictures of their patients. This will help you to know how the hair transplant is working for other people. Also, never fall prey to any sort of false claims and advertisements that can dupe you.
Thoughtful decision- Hair surgeons can work only on how much amount of hair you already have. Consult a specialist and sort out the possibilities. Compare all available options with the clinic and do not wait if there is a chance to regain your hair. A hair transplant provides a definitive solution to your hair problem. And a successful implant is always going to be worth the price. So carefully ponder over all the crucial facts and then conclude.
Conclusion
The advent of newer technologies is making hair implant procedures in Pune and all-around easier and safer every day. Who would like to let go of a chance to regain their lost hair? The only thing to keep in mind is opting for a reputed and reliable clinic for carrying out your hair transplant. Analyze each and every step of the process, from pre-surgery to the recovery period. Scrutinize their work, and when it completely satisfies you, then only go for it.
Share this blog: