Best Hairline Redesign Treatment in Delhi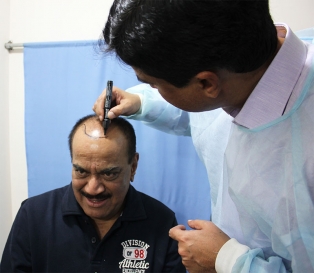 Hair is the most amazing thing which should be followed by the finest approach. Hair plays the vital role as it is the only thing which is responsible to shape the whole appearance. The best treatment for a retreating hairline is adopting the hair transplant clinic in Delhi. This includes painstakingly expelling giver hair follicles from the back of the head and carefully transplanting them to the front to give an organized and all the more tastefully satisfying hairline.
Significance
The hair transplant hairline is fixing the problem that is being faced by the people most of the time. Through early protection activity, our specialists can overhaul the hairline and thicken influenced zones before it's past the point of no return.
Requirement
The Receding Hairline Treatment in Delhi has been exceptionally intended to give patients common outcomes that will keep on growing for a lifetime. This is anything but a full hair transplant yet a littler implantation session.