Best Types of Hair Transplant Treatment Treatment in Delhi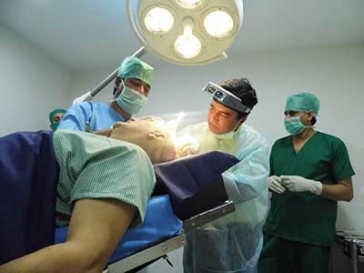 Hair transplant is the most common and natural process that everyone is facing once in life.
The cause of hair loss can be- aging, hormonal imbalance, family history, stress, illness etc.
There are three different types of Hair transplant treatment.
Grafts
In this type, surgeons remove a portion of the scalp and insert any number of hair strands in the section of the scalp.
Flaps
In this type of treatment, the surgeons cover the large area on the scalp faster. Surgeons remove the bald area of the scalp by stretching of healthy hair over that area from where the bald scalp was removed.
Tissue Expansion
In this, surgeons placed a balloon-like tissue under the area of the scalp. After some period of time, the tissue expander gets filled with salt water to enable the stretching of tissue.
We at Dr. A's Clinic provides hair transplant treatment in Delhi. Get any type of treatment. Hurry Up!