Best Hair transplant Treatment in Delhi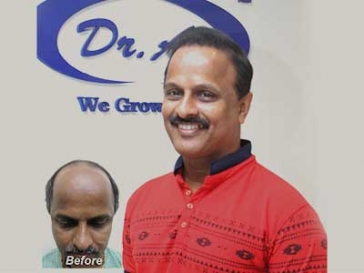 What is a hair transplant?
Hair transplant is a treatment in which a dermatological surgeon who has an expertise in hair transplant field moves hair to a bald area of the head.
They usually make the movement of hair from the back side of the head to the top of the head. This treatment is done under local anesthesia. Dr. A's Clinic is known for providing the best hair transplant in Delhi, done by expert hair surgeons. If you talk about hair transplant cost in Delhi, You will get very reasonable costing at Dr. A's Clinic.
Why A's Clinic?
We are the best Hair Transplant Service Provider as we have the team who has an expertise in a particular field and have so many years of experience. You can get the best possible solutions to your problems.
Responsible factors
The major reason for baldness is hair loss. The various factors are-
Stress
Illness
Medications
Diet
Hormonal Imbalance
If you are looking for the best hair transplant clinic then You can get your Hair Transplant at Dr. A's Clinic.